Camping in Chopta - Chandrashila Tungnath Trek
Chopta is one of the best weekend destination place to travel which offers beauty and camping experience for adventure seekers and  the best tourist place where the tourist can enjoy the view of the mountains and be close to nature. Firstly Chopta is a hill station full with unparalleled amazing natural beauty all around. The Chopta region has many treks and trails cutting through jungles and grasslands. Chopta Popularly referred to as the 'mini Switzerland' of Uttarakhand , its  famous for its scenic view, mountains, and lush green grasslands, known as Bugyals. Chandrashilla, Tunganath, and Devariyatal are the best-known trekking routes in the Chopta region. This trek is meant for both summer and winter activities where we can let ourselves be free from city life and sit in the lap of nature.
Starting @ Rs. 5,999 / Person 3D+2N, Transport Righikesh to Rishikesh
Chandrashila, Tungnath and Deoriatal are the best –known trekking routes in the Chopta region. Because of an abundance of birds, Chopta is popular among Birdwatchers. This trek is meant for both summer and winter activities. It is best trek to visit in March-may, June- October. Chopta, also known as the "Mini Switzerland of India", is a picturesque hill station located in the Indian state of Uttarakhand. It is a popular destination for camping and trekking enthusiasts who seek adventure in the lap of nature. Camping in Chopta is an excellent way to experience the natural beauty of the region. The area is surrounded by dense forests, cascading waterfalls, and towering mountains. Many campsites offer stunning views of the Himalayas, and visitors can enjoy the tranquillity of the wilderness while sleeping under the stars. Trekking in Chopta is a popular activity among adventure seekers. The region offers several trekking routes that vary in difficulty, making it a suitable destination for both beginners and experienced trekkers. The most popular trekking route is the Tungnath and Chandrashila trek, which takes you to the highest Shiva temple in the world at an altitude of 12,073 feet. The trek is moderate in difficulty and can be completed in two to three days. Another popular trekking route is the Deoria Tal trek, which takes you to a pristine lake located at an altitude of 8,000 feet. The trek is easy to moderate and can be completed in a day. The trek offers breathtaking views of the Himalayas and is an excellent spot for bird watching. Get best experience of camping in chopta book now. Apart from camping and trekking, Chopta also offers other adventure activities like rock climbing, rappelling, and mountain biking. Visitors can also explore the nearby villages and learn about the local culture and traditions. Book the thrilling experience of camping in chopta with luxury tents
Things to do during camping in chopta
Below are the activities and experiences you can enjoy in chopta.
Best Camps / Package for Camping in Chopta @ 40% Off
Best Places to Visit in Chopta​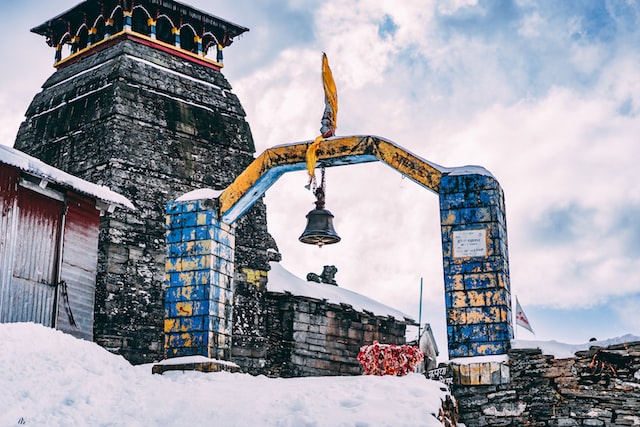 It is famous for being the highest shiva temple in the world and upholds the dignity of one of the Panch Kedar .The height of Tungnath is 13100ft.. This arduous climb begains from Deoriatal and heads to Chopta through Rohini Bugyal to reach Tungnath.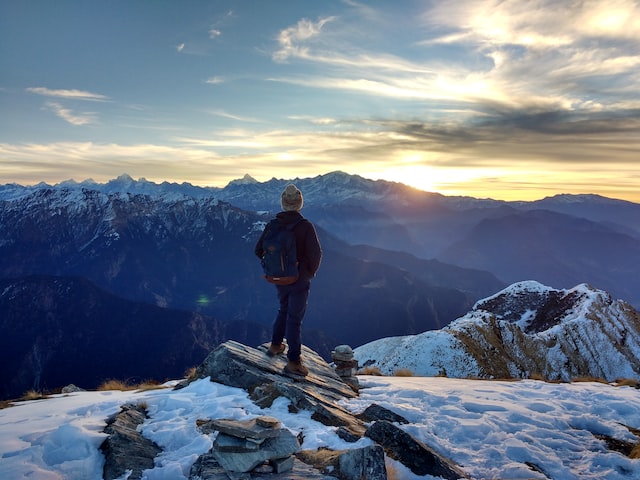 Chandrashila is the summit above Tungnath temple. It literally means "Moon Rock". It is located at a height of about 3690 meters above sea level. This peak provides views of the Himalayas, including Nandadevi, Trisul, kedar peak, Bandarpunch and Chaukhamba peaks.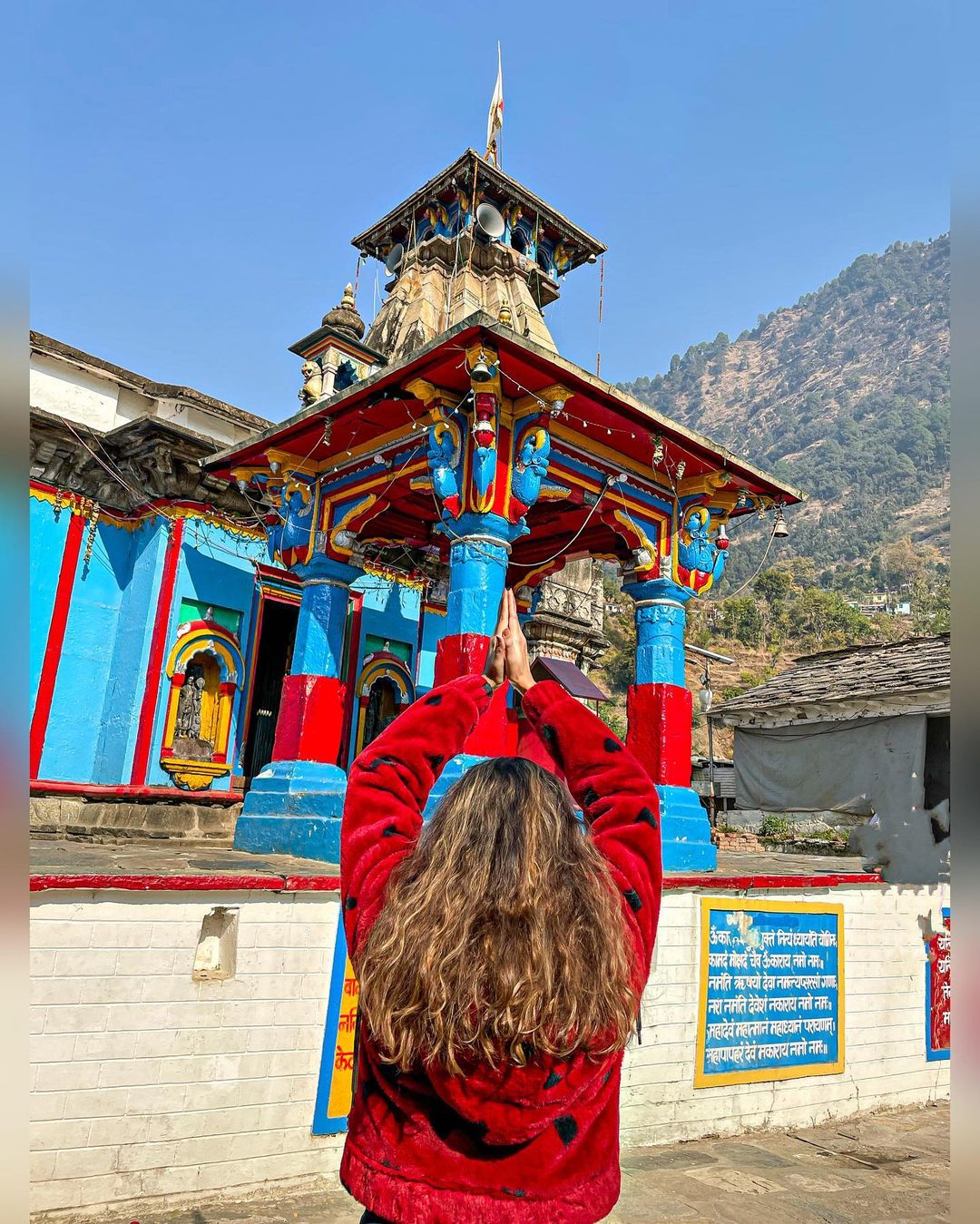 This temple popularly known as Omkareshwar pith is one of the oldest in the country and houses the dieties of Kedarnath and Madhmaeshwar during the winters month (november to april ) It is believed that the wedding of Usha (daughter of Vanasu) and Anirudh (grandson of Lord Krishna) was solemnized here.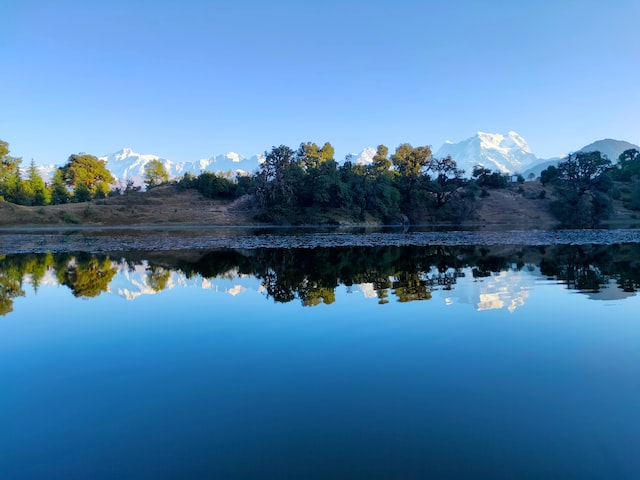 Deoriatal lake about 3 km from the village of Mastura and sari on the Ukhimath- chopta . Situated at an altitude of 2438 metres in the Himalayas. It has heavily wooded, lush green surroundings with snow-covered mountains .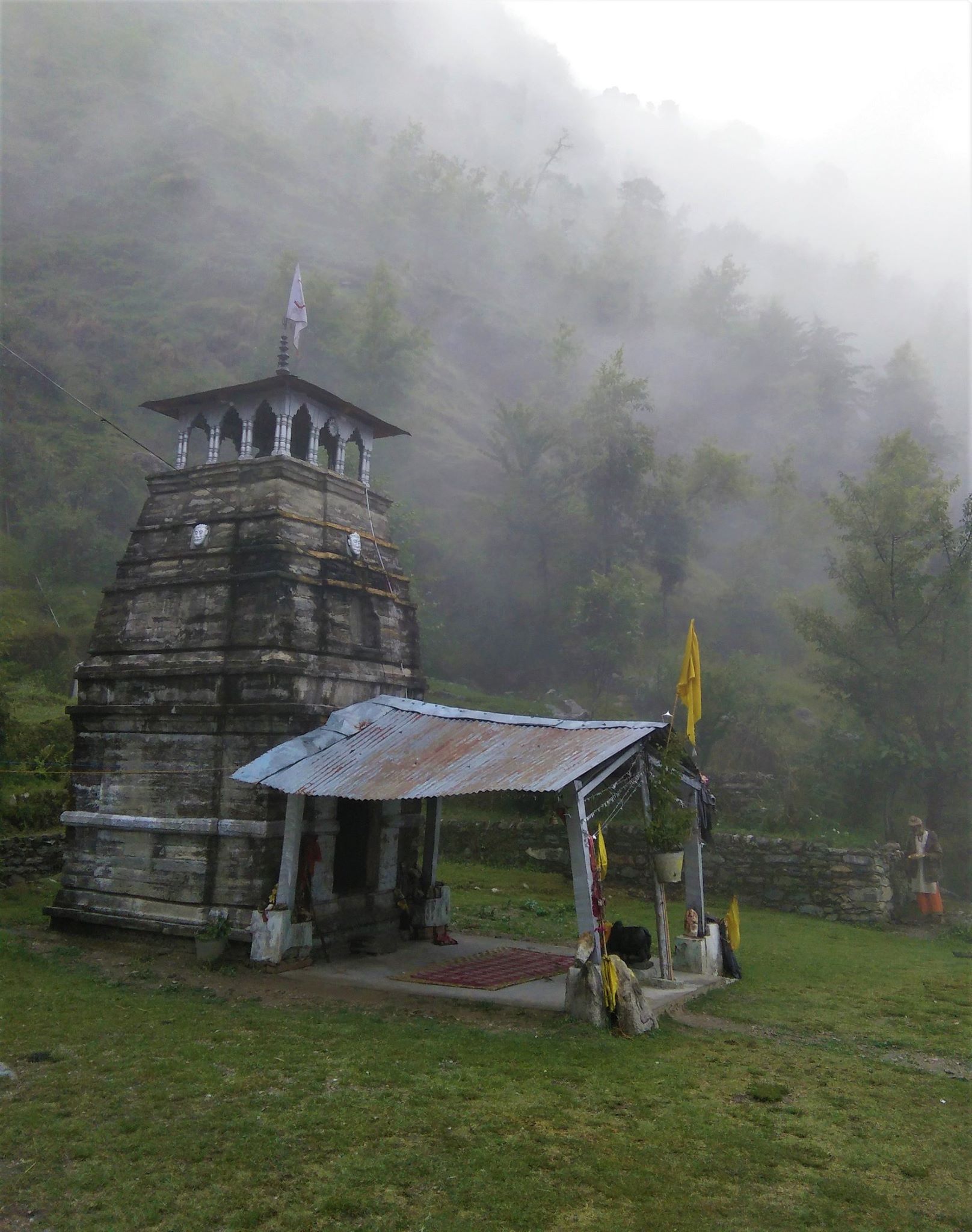 Omkar Ratneshwar Mahadev is a temple dedicated to Nag Devta which is located enroute to Deoriatal from Sari village.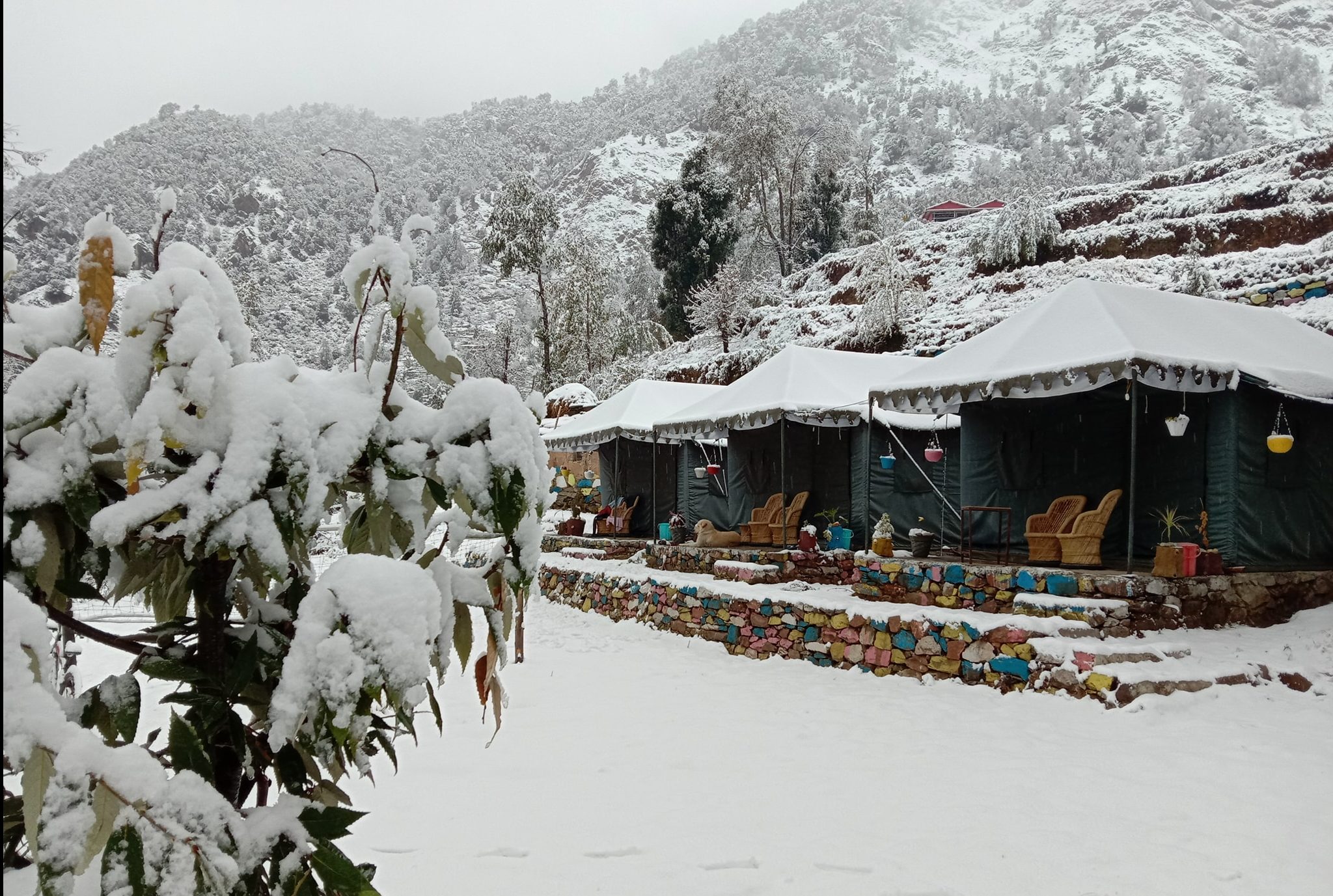 Sari is a pretty village located at an altitude of 6601 feet. It is the base camp site for those who want to visit the beautiful Deoriatal lake and get some stunning views of the Chaukhambha range up close. It is also the base sit for those planning a trek to Tungnath temple.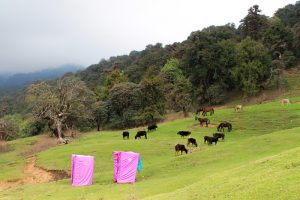 Rohini bugyal is a serene meadow hidden in the dense forest of Chopta valley. While on the trek to Chandrashila peak via Deoria tal, Rohini bugyal serves as an idea spot to camp. The spectacular view of Garhwal Himalayas including Kedarnath peak, Chaukhamba, Nilkantha, Thaly Sagar, Kedar Dome & more can be seen from Rohini bugyal.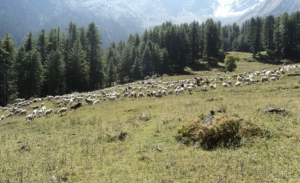 This is a beautiful & mesmerizing trail which makes your eyes more calm and heart more loving. It is well known for Panch kedar's trek.
Chopta Tungnath Weekend Trip Detailed Itinerary
Day -1 :  Start from Rishikesh by 6 a.m
Pit stop at Devprayag – Witness the beautiful Sangam of Bhagirathi & Alaknanda.

Reach Chopta by noon & check in to the camps.

Freshen up & relax in the lap of nature.

You can go view the beautiful mountain 

enjoy bornfire with music and enjoy delicious Dinner & sleep overnight
Day -2 : Trek to Tungnath & Chandrashila
Wake up early & witness the beautiful sunrise.

Post Breakfast, Start your trek to Tungnath.

Reach Tungnath & pay your respect at the highest shiva temple.

Enjoy your packed lunch & start your journey to the most astonished Chandrashila peak (if weather permits)

Come back to the campsite by evening, dinner & sleep overnight.
Day -3 : Deoria Tal Trek | Departure
Wake up early & witness the beautiful sunrise.

Have breakfast.

Head to Sari Village(Starting point for Deoria Tal Trek)

Start your trek to astonishing Deoria Tal.

Reach Deoria Tal & enjoy the stunning view.

Trek back to Sari village & depart for rishikesh

Reach Rishikesh 
Route Map for Camps / Camping in Chopta from Rishikesh
Mostly Asked Question about camping in chopta
What is the best time for camping in Chopta?
You can visit Chopta in all around the year
Which are the best Chopta Camping Packages?
Firstrek provide the best camping packages in Chopta. firstrek having the different different packages , you can choose the packages accordingly as per your need via firstrek site.
Is camping allowed in Near Tungnath Temple in Chopta?
Tugnath trek is the easiest trek you can cover tugnatha around 2-3hrs . Firstrek provide the camps in tugnath / Chopta.
How to book camping in Chopta?
Firstrek provides the best camping site and luxurious accommodation in Chopta . So you can visit firstrek.in and directly check the camps and packages accordingly as per your requirement.
How much does it cost to camp in Chopta?
Starting camping price from INR 3499. Sometime price will vary as per the needs of the customer packages.
Which are the best camps in Chopta for couples?
Couple camping starts in chopta from INR 4,000 to INR 5000 for a camp. Named couple camping in chopta package.